Discover our best of this month's campaigns. Netflix makes us dream with its "Tudum", Pringles launches the hostilities of the Super Bowl 2022, Manly Man Company proposes us a concept… original (?) for Valentine's Day and Greenpeace dives into the past to remind us the present situation.
Netflix invites you to bring out the writer in you with its "Tudum"
Everyone recognizes it, it is integrated in our customs and anchored in our memories forever so much we have heard it. It is one of those sounds that you can identify as soon as you hear it. The iconic Tudum, which (for those who don't know) symbolizes the launch of a program, whether it's a series, movie or documentary, on Netflix.
The streaming service knows it well, it has made it its trademark and does not hesitate to use it excessively on social networks to engage its communities. A simple "Tudum", that's how strong Netflix will be in 2022…
Anyway, the brand knows that its "Tudum" is now legendary and returns to the forefront with a clever and well done spot. Since the "Tudum" is supposed to launch just before the audio-visual program you have chosen and therefore a content that is supposed to please you, Netflix has decided to adapt it in real life.
We detail. Who has never been through a situation without thinking "I'm sure this will make a good movie or series!". In its spot, Netflix stages moments in life that could resemble the beginnings of stories worthy of the 7th art during which the main people involved will just throw the famous "Tudum". Like they were announcing the start of the show on Netflix after all. A brilliant idea, conceived and realized by the agency Publicis Italy. Hats off to you!
Pringles Takes on a Handful to Launch the 2022 Super Bowl
Pringles kicks off the 2022 Super Bowl. With only a few days to go before the advertising avalanche (the event takes place on the night of February 13 to 14), the brand delivers a new and completely absurd spot.
Indeed, the concept of this campaign is really very simple. Who has never struggled to reach into the Pringles box to retrieve the last chips in the package? Come on, don't look away, it happened to us too! Well now, imagine that your hand was stuck in the package… forever! We told you it was absurd!
Anyway, the brand decided to put the package (of Pringles?) on the idea and shows us a young man, his hand stuck in the packaging for life. He seems to have come to terms with the idea and even finds some advantages to his situation.
While the spot is completely silly (in a good way), we can't help but commend the brand for its observation and concept that stems from popular situations.
Manly Man Company offers a bunch of beef jerky for Valentine's Day
You think flowers and chocolates are too cheesy and your Valentine is not a vegetarian? Then the concept of Manly Man Company, an American company specialized in men's gifts, can seduce you and bring out the romantic in you.
Indeed, this year, the brand decided to offer bouquets of daisies and roses made entirely of beef jerky. That should make your loved one happy, right?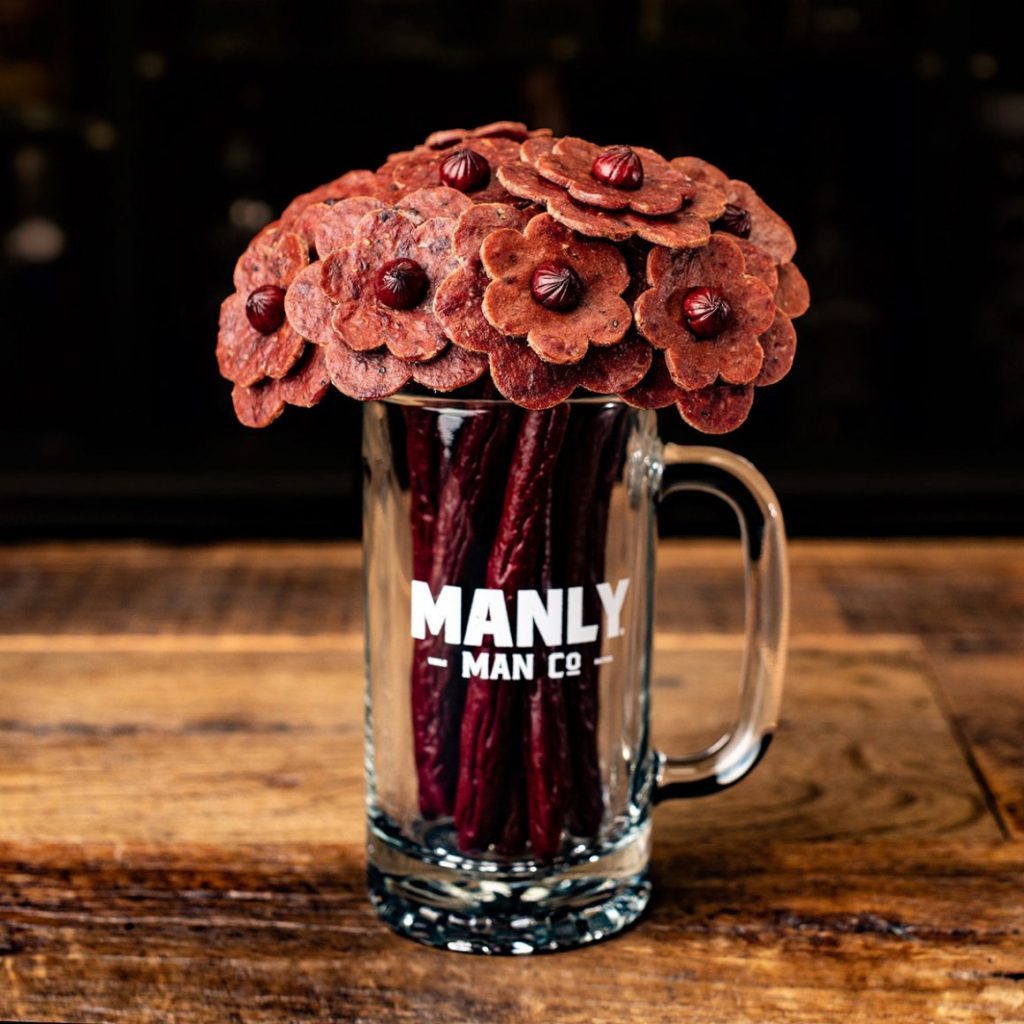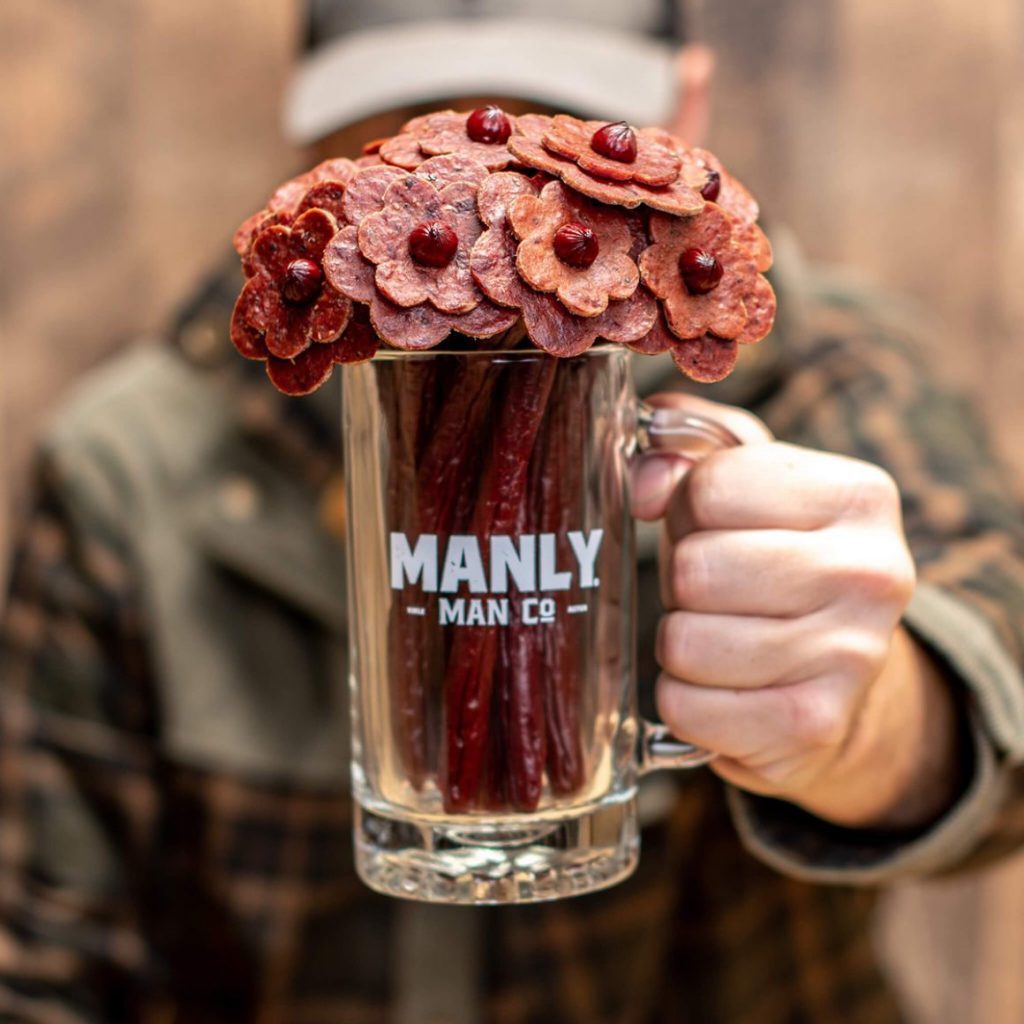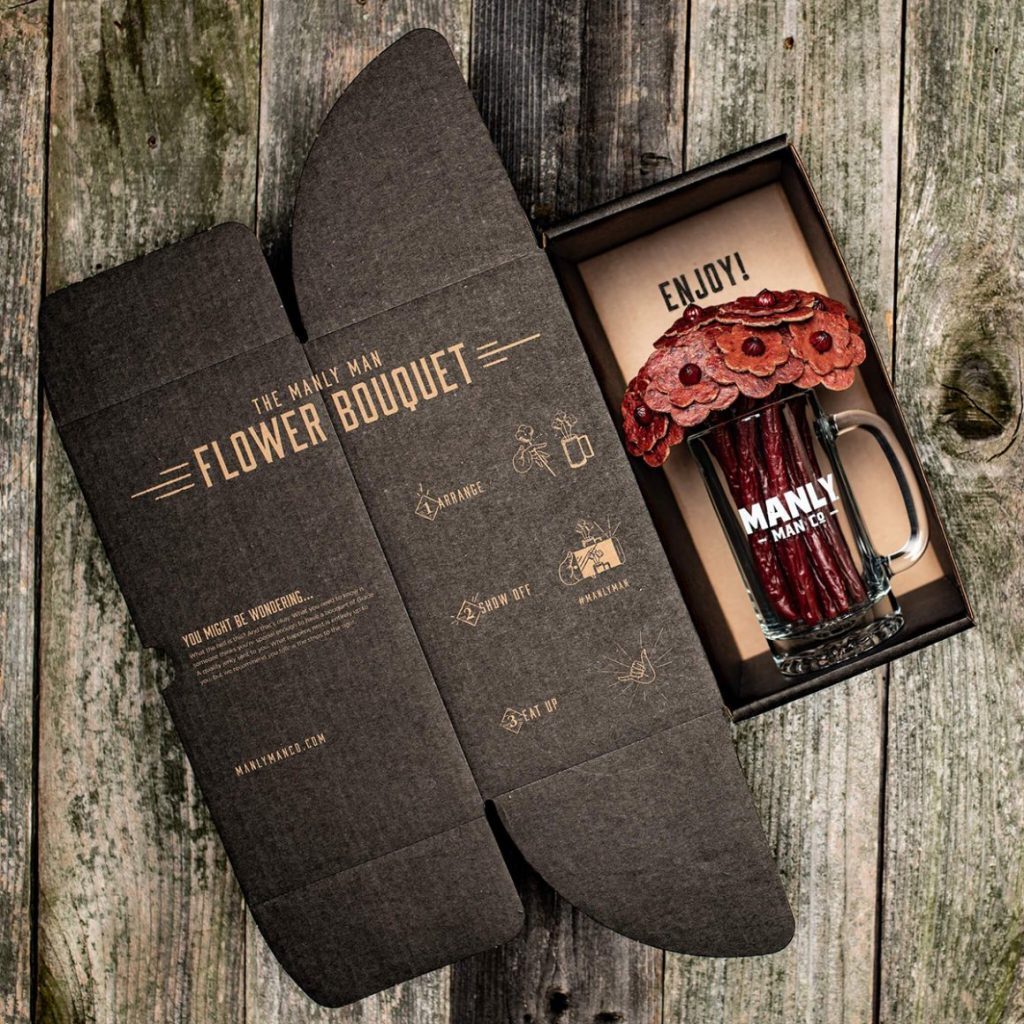 Greenpeace delves into the past to remind us of the present emergency
A terrible, edifying observation. We could almost lose the words so much it is without appeal and puts us in front of our own responsibilities. This is what comes to mind when we look at the waste presented by Greenpeace. Waste that has just been fished out, after 50 years in the water.
So, yes, the materials of the packaging have changed since then, but this marketing operation called "Plastic is Back" is a great success as its message resonates through time: to show how plastic lasts over time and its impact on the sea bed.
Produced with the agency Ogilvy Netherlands, the campaign goes even further since Greenpeace went as far as simulating their sale on an e-commerce site.
Updated 26 April 2022