Studyin the heart of Lyon.
Installed since 2015 in the historic "Citroën" building in the heart of Lyon, Sup de Pub is recognized above all by professionals as the school of creativity and digital.
The largest communication agencies are located in Lyon and work with us: Publicis Activ, Euro RSCG, DDB-Nouveau monde, McCann Erickson, Being, TBWA, Dufresne Corrigan, Saatchi & Saatchi, Novembre, Les Envahisseurs, Team Créatif, …
Sup de Pub at the heart of France's second-largest economic region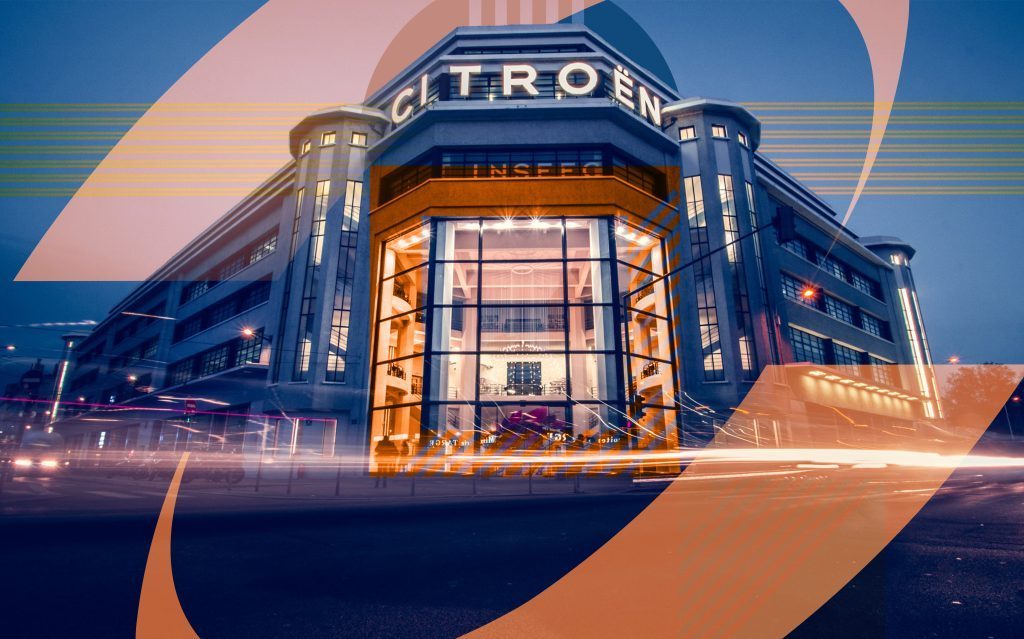 Since September 2015, Sup de Pub and the OMNES Education Group have moved into the historic Citroën building in the heart of Lyon.
It was built in 1932 and classified as a historical monument in 1992. The new OMNES Education campus has 54 classrooms, including two fully equipped Mac rooms, two lecture halls with 150 and 290 seats, living and working spaces and a cafeteria.
Just a stone's throw away from the peaceful setting of the Rhone river banks, the school is also located 10 minutes from the Perrache train station and Place Bellecour, the heart of the city's commercial and event activity.
Finally, Lyon is a metropolis that is home to 1,500 decision-making centers of major companies and more than 130,000 students (in 4 universities and 54 higher education institutions).
"In the Rhône Alpes region since 2006, Sup de Pub has been recognized above all by professionals as the school of creativity and digital.

Our immersive pedagogy allows us to transform students into future professionals equipped with knowledge, know-how, and the ability to become. They develop their own qualities, sharpen their curiosity, reinforce their sense of observation and analysis, learn to think together and to argue as closely as possible to reality, broaden their horizons, and practice the most recent communication practices…

This project-based teaching method, based in particular on practical exercises specific to the school (speed briefing, competitions, role-playing games, etc.), constantly immerses students in reality, with the constant support of professional teachers.
Thanks to this, our students are sought after by companies because, in addition to being operational and efficient, they are able to create value for the structure that hosts them.
Sylvie CHENIVESSE – Director of Sup de Pub Lyon
Information and admissions
Contact Admissions Department: admissions.lyon@supdepub.fr
Tel : 04 72 14 81 31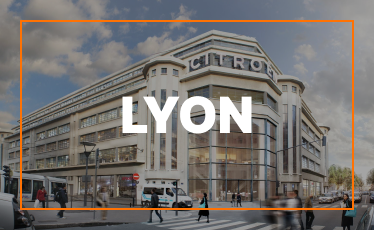 Our personalized appointments
Sup de Pub Lyon's admissions department is available to answer your questions, discuss your career plans with you and show you around our premises, by phone, online or on site!
contact a student
Our students are here to answer all your questions about the programs, the courses and the student life!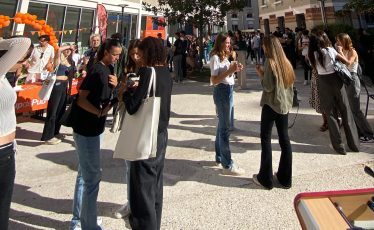 Our immersion days
Spend an afternoon in total immersion with a 1st year class to discover Sup de Pub!
Tuition fees Lyon
Program SP1 : 7 650€.
Program SP2: 7 850€.
SP3 program: 8 450€.
Program SP4/SP5: 21 100€.
A deposit of 1100 € will be required at the time of pre-registration (150 € of which are non-refundable application fees, except for work-study). This deposit is included in the total tuition amount shown above.
Updated 26 May 2023