Paylib, a service created by the banks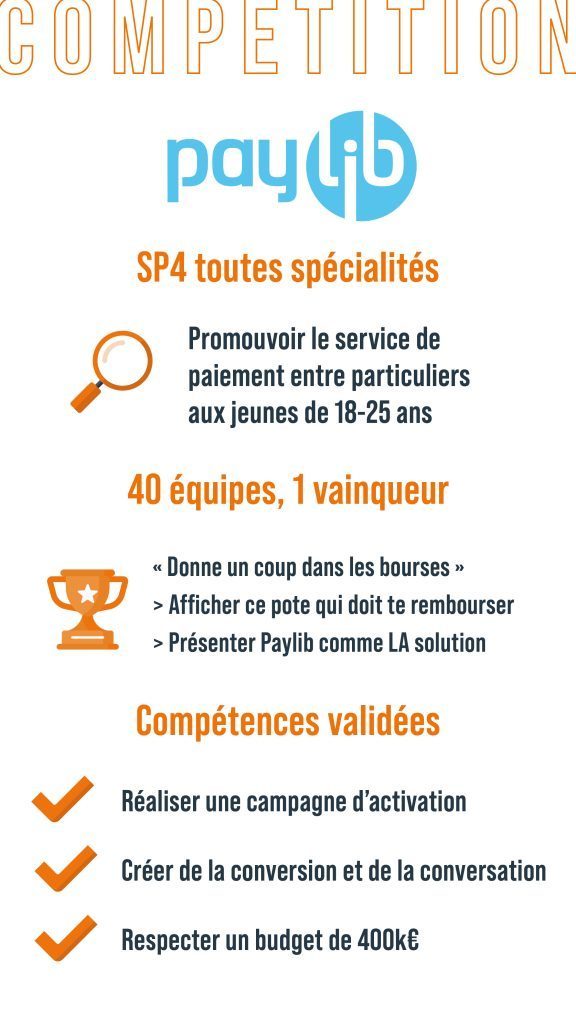 Did you know that mobile payment usage has increased by 20% since 2018?
Between individuals, Lydia is the most used by the 18-25 years old. The expression "I'll make you a Lydia" has even entered the common language.
In comparison, "Paylib between friends" is very little used.
However, almost everyone has access to it, via their banking application. In addition, Paylib has many advantages: 100% French and secure, the service offers an instant payment from account to account. These are advantages that should be highlighted to increase the use of Paylib by young people.
This is how the brief for the great 4th year competition was born!
In 2 weeks, the 40 teams had to create the best activation strategy and campaign, in 3 touchpoints, within a fictitious budget of 400k€. The idea is to create conversion and conversation.
The big winners
Competitions, student parties, partnerships with festivals and influencers, the concepts presented to the juries were very varied.
With its campaign "Give a shot in the purses", the agency La Pince won the competition!
She started with the insight "We all have a buddy who, despite the reminders, is not able to find a job,
doesn't pay off its small debts."
From this observation, the following concept was born:
Focus on the agency's achievements, which speak for themselves: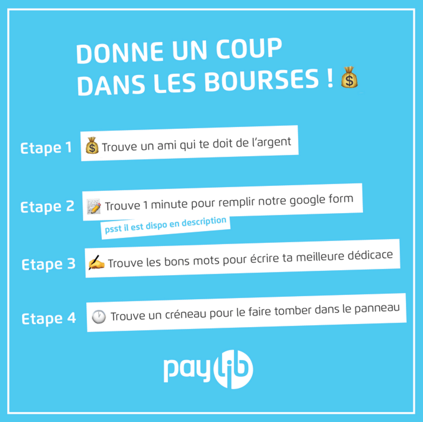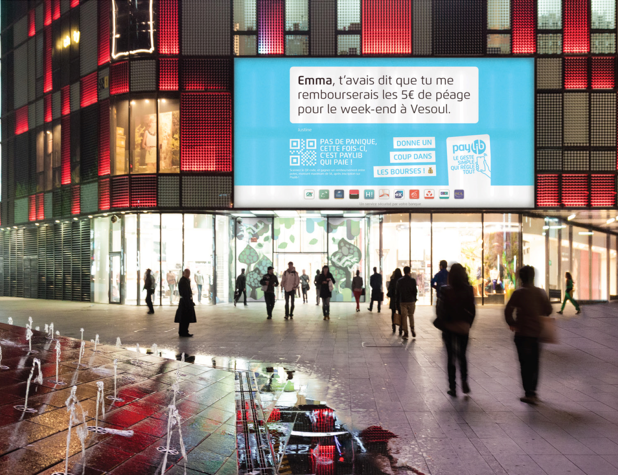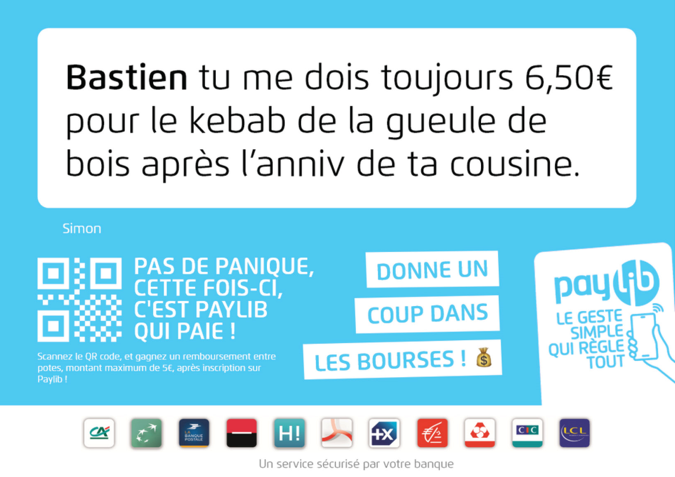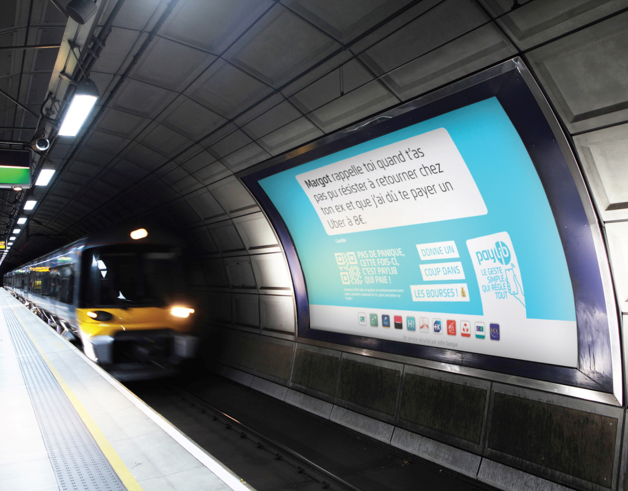 Congratulations to Laury Peyssonnerie, Sam Baron, Johanna Bellande, Élise Goncalves, Marie Bastardie, Alizée Toscano, Alice Boulesteix, Marie MAHOUX, Lalie Chretien and Julie Dousset !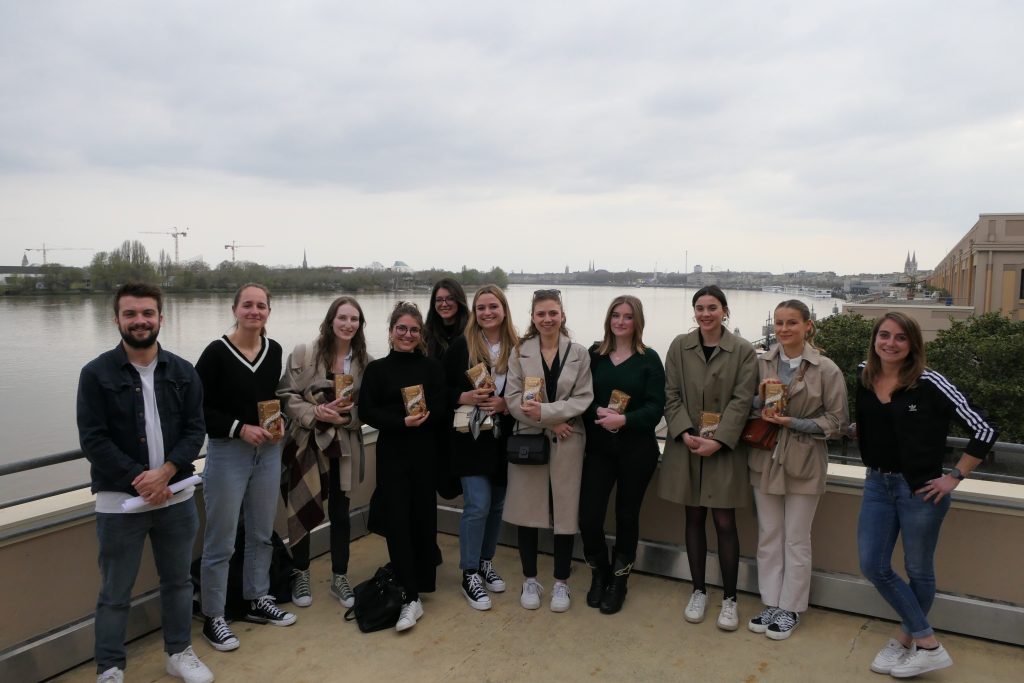 Updated 7 April 2022