Why did you choose the Bac+4/5 in Marketing, Advertising and Media Production?
The world of media management, which is often misunderstood, is booming and is looking for more and more young graduates with specialized knowledge. At the crossroads of traditional media and new digital uses, advertising agencies have become essential partners for advertisers and agencies. They offer innovative services to the online advertising market and help them optimize their audiences and budgets for campaigns across all channels and screens.
Accessible to people with disabilities. Read more about it.
what are the courses in Bac+4/5 Marketing, advertising and media production?
principaux cours
first year (sp4)
Communication / advertising strategy
Advertising ecosystem of major media and the web
Strategic planning
Media Marketing
From media to non-media
Media agencies roles and issues
Sponsorship and product placement
The media brand
Brand content
PR, eRP and Influence Strategy
Social media advertising
SEA /Google Ads
Display and RTB
Radio control
TV control room
Press office
Display control
Cinema control room
Commercial relations and negotiation
Agency-Advertiser Relations
Second year (sp5)
Globalization and globalization of media
Media strategy and media plan
Editorial content and journalism
Social networks and influence
Audience, engagement and effectiveness
Monetization and business models
Media buying and forecasting
Objectifs, compétences et aptitudes
> Listen to advertisers and identify their needs, targets and communication objectives.
Knowing how to position advertisers in their business and competitive context is the first step that our students learn to implement, using active monitoring and media analysis tools to define and manage the company's digital or omnichannel marketing strategy.
> Advise advertisers and propose an omnichannel communication strategy adapted to their objectives and budget.
Our students experiment and learn to master all the channels, formats and broadcasting schedules available in the advertising market. As true campaign architects, they define and implement a digital or offline communications strategy, providing essential added value in terms of engagement and return on investment.
> Implement, monitor and optimize digital communication devices.
Collaborating with the various parties involved, at the advertiser's, the agency's and the network, is also part of the skills inherent in this program, as is the analysis of audience data and the continuous improvement of broadcast schedules. Students will also learn about the various performance measurement tools in order to develop a data-driven strategy.
> Know how to conduct a client meeting and a negotiation with the advertiser.
Through the piloting and coordination of digital marketing tools, it is a question of acquiring the posture and know-how necessary for the success of a customer meeting before and after the signing of the contract.
> Manage a project and a multidisciplinary team.
Collaborating, deciding and even leading are professional skills that students experience on a daily basis in many courses during practical work, workshops and role-playing, in order to know how to manage a digital communication agency or a department and to lead teams. Throughout the year, students work in teams on a full-scale project supported by a team of expert coaches.
Plus pédagogiques et évaluations
The diploma is obtained by earning 120 ECTS through various evaluation methods (case study, simulation, questionnaire ….). A period of time in a company is also required.
Competitions:
It is a professional situation. For two weeks, our students work on a real client brief presented by the agency and/or advertiser to respond to a strategic, marketing or creative issue. This transversal work is carried out collectively with a distribution of expectations according to skills, in the form of an agency proposal.
Big talk:
At the end of the year, the students present their arguments to a jury of professionals on a topic of monitoring and trends in the fields of communication and marketing and defend their point of view.
The professional project: Create your own start-up
The students form mixed project groups between the different specialties in order to carry out this common thread. You will have one year to acquire the entrepreneurial knowledge necessary to create your own fictitious start-up. Those who wish to do so, will have the possibility to join the Omnes Education incubator to be accompanied in order to really deploy their concept.
You want to know more
on this program?
Sign up for an open house!
Our students and professors welcome you in the school to answer all your questions.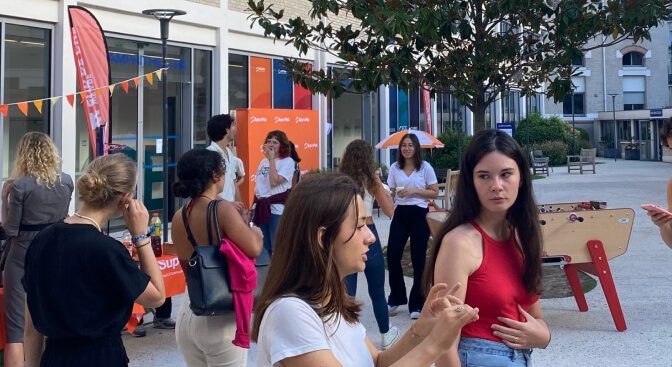 Our added value

Quality speakers
The courses are all led by professionals from the communication, marketing or business sectors.
creation. The pedagogy allows the application of knowledge.

Professional accompaniment
The company service helps students find their internship (full-time or alternating). They also benefit from personalized support with CV and cover letter coaching.

Immersion
The program focuses on immersive situations and innovative formats that punctuate the year (conferences, visits, bootcamp, hackathon).
WHAT ARE THE ADMISSION REQUIREMENTS
IN BAC+4/5 Marketing, advertising and media production ?
Proof of a validated Bac+3 (180 ECTS) or, for parallel admission, a Bac+4 (240 ECTS), a level 6 certification or equivalent, primarily in the fields of communication and marketing, and to satisfy the institution's selection tests (or equivalent in the case of a foreign candidate)
What certification is issued
in Bac+4/5 Marketing, advertising and media production ?
This program delivers the RNCP certification " Manager of communication and digital strategy " of level 7 recognized by the State (RNCP code 31420 | diploma code 16X32014).
Block of competencies of the certification
Block 1 –Define and implement a strategy of
digital communication.
Block 2 – Define and manage the digital marketing strategy of
the company.
Block 3 – Manage and coordinate digital marketing tools.
Block 4 – Develop a data driven marketing strategy.
Block 5 – Manage a digital communication agency or a
service and lead teams.
What are the tuition fees
in Bac+4/5 Marketing, advertising and media production ?
Paris campus: 21 450€.
(For one-year contracts in Bac+5: 10 950€)
What are the back-to-school hours and rhythms
in Bac+4/5 Marketing, advertising and media production ?
Back to school in September
Pace:
1 week of classes and 3 weeks in a company
for 24 months starting in September.
See the work-study schedule – Paris Group 2
You want to know more
on this program?
Sign up for an open house!
Our students and professors welcome you in the school to answer all your questions.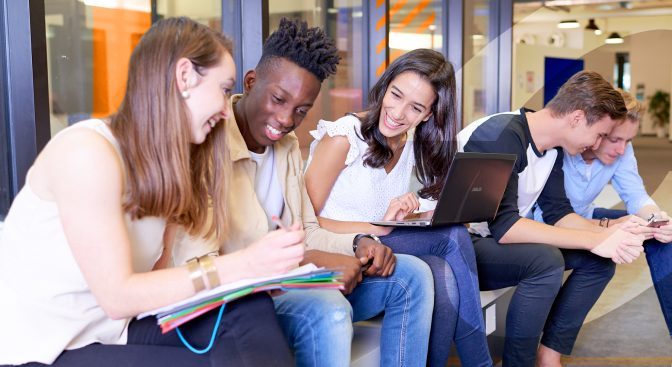 Les chiffres clés
87%
Taux d'insertion professionnelle
39
élèves par groupe au maximum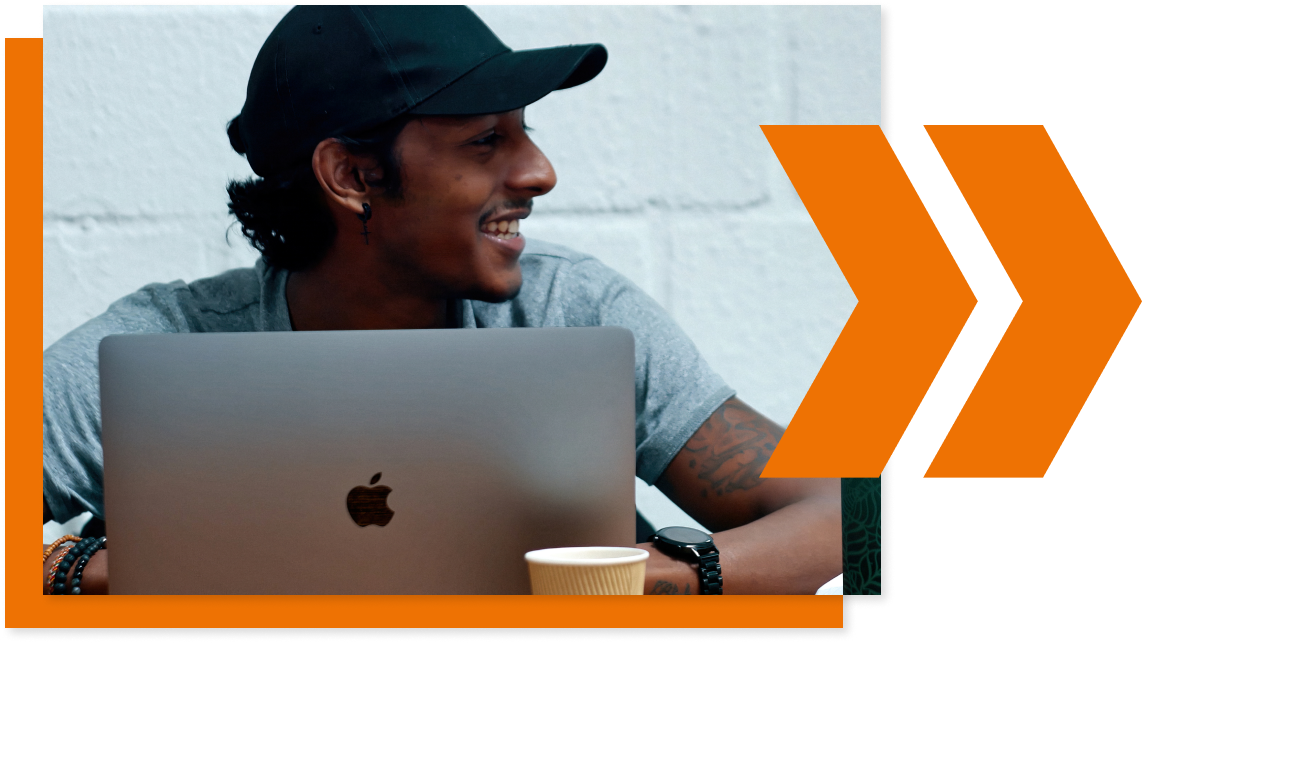 Trades and
career opportunities

Indicative starting salary: 28-34k€.
Updated 26 May 2023