Why choose the Bac+4/5 Brand Strategy & Strategic Planning?
Understanding the audience (needs, obstacles, uses, etc.) is the cardinal point of strategic thinking for brands. Strategic planning, at the heart of this approach, makes it possible to establish relevant connections between advertisers and consumers, by directing advertising creation. Whether you work in an agency or for an advertiser, strategic planning jobs require a great deal of intelligence, research and analysis.
It is by compiling the data that the strategic planner formulates insights, opinions, behaviors or expectations detected in the target, allowing him/her to establish recommendations and define opportunities and prospective actions for the brand.
Accessible to people with disabilities. Read more about it.
what are the bac+4/5 brand strategy & strategic planning courses?
principaux cours
1st year (Bac+4)
Marketing and digital transformation
Communication strategy and segments
Brand strategy and diversification
Communication strategy and markets
Strategic planning and brand identity
Editorial strategy
Media strategy
Trend book
Make a recommendation
Analyze a brief
Inbound marketing
Internal, corporate and HR communication
Data collection
Customer journey and customer cycles
Reputation and crisis communication
UX research and design sprint
2nd year (Bac+5)
The brand with a mission
Foresight and design fiction
Communication audit: from code to disruption
CX and experiential branding
Campaign management and performance
Consulting and strategic workshop management
Objectifs, compétences et aptitudes
> Analyze and understand the context and specificities of a brand within its market.
Define and manage the brand strategy. Set up active monitoring of one or more markets and trends in order to identify current and future behaviors and deduce new opportunities. Knowing how to anticipate transformations, trends and weak signals in order to guide brand communication.
> Define and manage the marketing strategy of the brand.
To be able to build the different advertising communication messages and implement the marketing mix levers for the brand. Students learn to defend a relevant positioning strategy, in line with the expectations of the company and its targets (insights).
> Design and implement the brand's communication strategy while remaining faithful to the desired positioning and ensuring its differentiation.
Be able to formulate insights from data analysis, translate them into recommendations, opportunities and prospects for a brand. Be able to optimize the design of strategic content for a brand.
> Know how to manage the performance of the marketing and/or communication actions of the communication actions.
Acquire the posture and interpersonal skills necessary to lead multidisciplinary teams in the formulation of recommendations to advertising creatives and sales teams. Know how to elaborate and manage the communication strategy for the brand and present complex recommendations for a brand according to objectives linked to image, notoriety or conversion criteria.
> Accompanying the transformation of a brand:
Conducting prospective studies to identify, in the form of opportunity notes, the brand's innovation levers.Develop a sociological approach to thinking in order to best guide the advertiser's strategic direction in a changing world. Learn how to manage a department or a service and lead teams.
Plus pédagogiques et évaluations
The validation of the year is done by obtaining 120 ECTS by different evaluation methods (case study, simulation, questionnaire ….). Time in the workplace is also required.
Competitions:
It is a professional situation. For two weeks, our students work on a real client brief presented by the agency and/or advertiser to respond to a strategic, marketing or creative issue. This transversal work is carried out collectively with a distribution of expectations according to skills, in the form of an agency proposal.
Big talk:
It takes place at the end of the year and is presented before a jury of professionals. Five themes composed of fifteen
articles are offered to students, a way to continue to monitor new trends in the field.
communication and marketing.
The professional project: Create your own start-up
The students form mixed project groups between the different specialties in order to carry out this common thread. You will have one year to acquire the entrepreneurial knowledge necessary to create your own fictitious start-up. Those who wish to do so, will have the possibility to join the Omnes Education incubator to be accompanied in order to really deploy their concept.
You want to know more
on this program?
Sign up for an open house!
Our students and professors welcome you in the school to answer all your questions.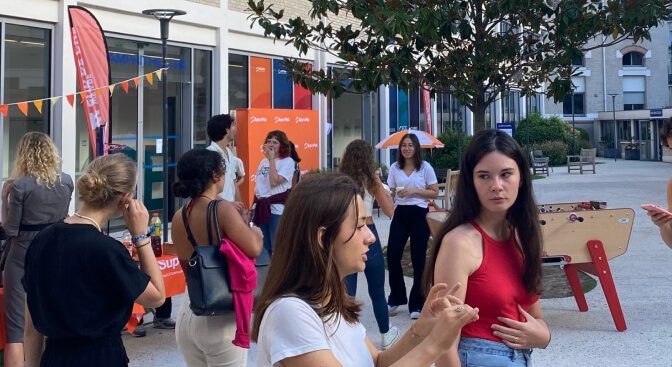 Our added value

Quality speakers
The courses are all led by professionals from the communication, marketing or business sectors.
creation. The pedagogy allows the application of knowledge.

Professional accompaniment
The company service helps students find their internship (full-time or alternating). They also benefit from personalized support with CV and cover letter coaching.

Immersion
The program focuses on immersive situations and innovative formats that punctuate the year (conferences, visits, bootcamp, hackathon).
WHAT ARE THE ADMISSION REQUIREMENTS
IN BAC+4/5 brand strategy & strategic planning ?
Justifier d'un Bac+3 validé (180 ECTS) ou, pour une admission parallèle, d'un Bac+4 (240 ECTS), d'une certification de niveau 6 ou équivalent, prioritairement dans les domaines de la les domaines de la Communication, de la Publicité, ou du Marketing, et de satisfaire aux épreuves de sélection de l'établissement (ou équivalent s'il s'agit d'un·e candidat·e étranger).
What certification is issued
in Bac+4/5 brand strategy & strategic planning ?
Ce programme délivre la certification RNCP de niveau 7 "Manager de la Communication de Marque" certifiée par l'Etat (en cours d'instruction)
Bloc de compétences de la certification
Bloc 1 – RÉALISER UN DIAGNOSTIC DE LA MARQUE ET SA COMMUNICATION
Bloc 2 – DÉFINIR LA MARQUE ET SA STRATÉGIE DE COMMUNICATION
Bloc 3 – METTRE EN ŒUVRE LA STRATÉGIE DE COMMUNICATION DE MARQUE
Bloc 4 – MESURER ET OPTIMISER LA PERFORMANCE DE LA STRATÉGIE DE COMMUNICATION DE MARQUE
Bloc 5 – Spécialisation 2 : PILOTER LE PLANNING STRATÉGIQUE EN AGENCE
What are the tuition fees
in Bac+4/5 brand strategy & strategic planning ?
Lyon and Bordeaux campuses: €21,100
(For one-year contracts in Bac+5: 10 800€)
Paris campus: 21 450€.
(For one-year contracts in Bac+5: 10 950€)
What are the back-to-school hours and rhythms
in Bac+4/5 brand strategy & strategic planning ?
Back to school in September
Pace:
1 week of classes and 3 weeks in a company
for 24 months starting in September.
You want to know more
on this program?
Sign up for an open house!
Our students and professors welcome you in the school to answer all your questions.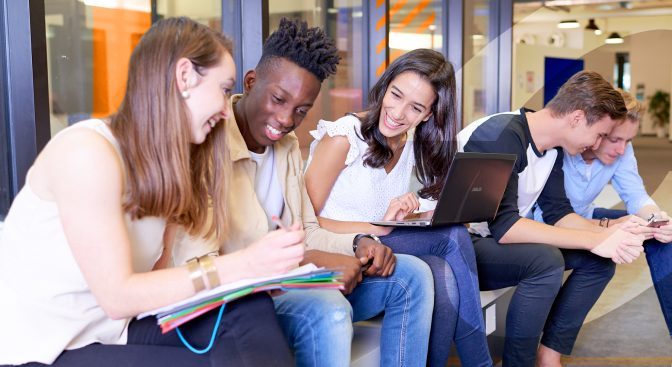 Les chiffres clés
84%
Taux d'insertion professionnelle
39
élèves par groupe au maximum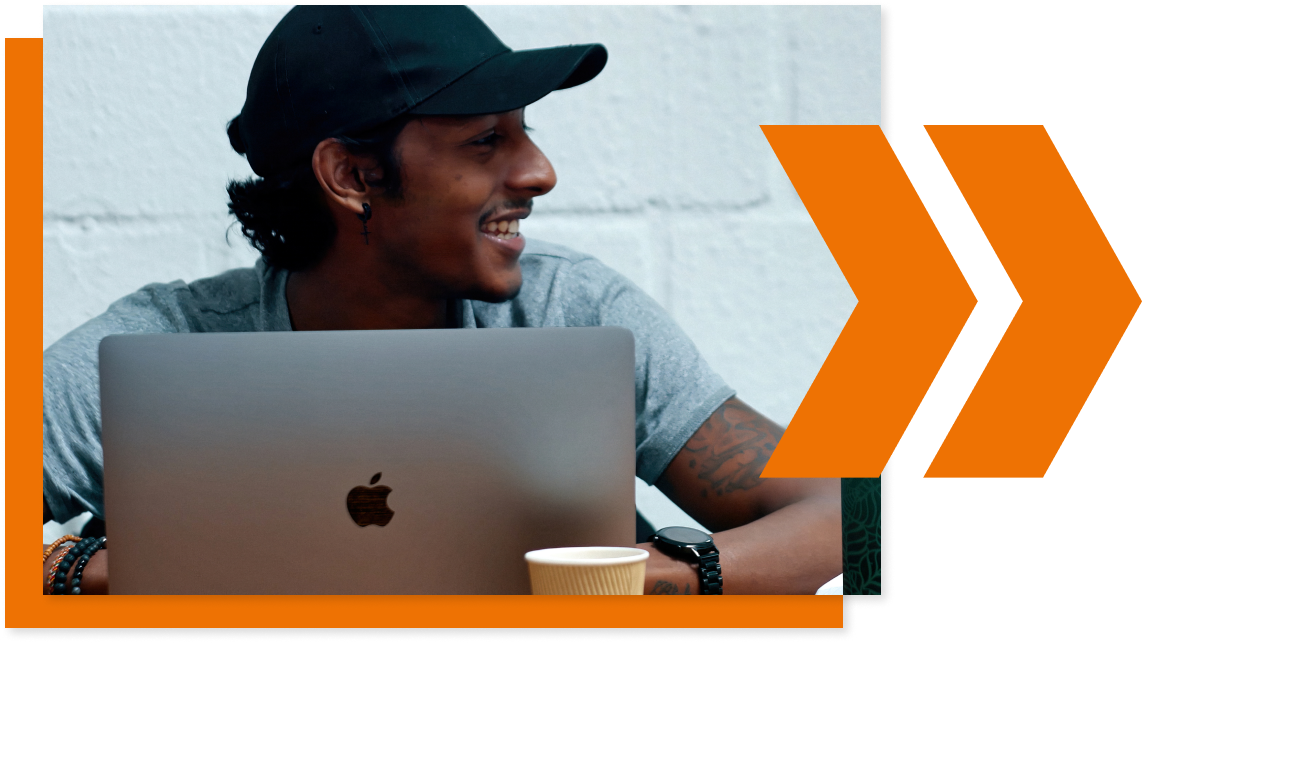 Trades and
career opportunities
Responsable de la marque
Responsable de la communication RSE
Responsable de la communication
Directeur de la communication

Salaire indicatif à l'embauche : 26-33k€
Updated 16 June 2023