Why choose the Bac+4/5 in design and writing?
The digital creation professions register a high demand from companies (PageGroup 2022 study). With the growing importance of the experience economy, brands are looking for people who understand strategic issues and usage contexts. This program aims to train creative people capable of designing user-centered brand worlds and creating meaningful interfaces. It provides the necessary skills to be part of technological innovations, new fields of experimentation for brands.
Accessible to people with disabilities. Read more about it.
what are the courses in bac+4/5 design and writing?
principaux cours
1st year (bac+4)
Multi- and trans-media communication strategies and advertising practices
Media consumption, audiences, segmentations and qualitative/quantitative performance measurement tools
Social networks: specificities of audiences, formats and engagement techniques
How search engines work, SEA and SEO
Collaborate and create in creative pairs
Writing techniques: style, tone, rhythm
Narrative techniques of film and fiction
Project management: what is a client, what is a deliverable, briefing and analysis
2nd year (BAC+5)
From agency to freelance: design, production and pricing methodologies
Social media content strategy and inbound marketing levers
Institutional writings
In-store and event-based writing
Writing for the small screen, from TV to Twitch
SEO / SEA (certification)
Content creation and production strategy (podcast, video, editorial)
Speaking and persuasion techniques
Objectifs, compétences & aptitudes
> Understand the culture of the brand or any type of organization
Cultural references, customs, lifestyles, social and consumer practices: the design and writing process identifies the style of the sender and those of its audiences. Nourished by strategic planning and a strong personal culture, decoding the language games and representations in a given consumer universe, the designer-editor defines the design constraints, implementing and analyzing creative and strategic intelligence.
> Analyze and appropriate a creative brief with accuracy
The copywriter has the marketing synthesis skills to analyze the client's strategy and identify their needs in order to propose creative directions. He/she has the listening, rephrasing and interpreting skills that make him/her an inspiring advisor and negotiator in a project team to facilitate thedevelopment of creative projects based on defined artistic axes.
> To write, to tell, to evoke.
The heart of the Design-Editing department is the management of the production of the creative strategy, the translation of concepts into readable and understandable languages. Linguistic, stylistic and narrative skills are fundamental, as is the mastery of environments, their formats and modes of interaction. It is an iterative team work in symbiosis with the creative direction that allows to reach a coherent, clear and univocal whole, guaranteeing the good reception and transmissibility of the message. The proximity to companies within the framework of the training allows students to prepare themselves for the management of a team or a company, a creative studio for example.
> Understand and adapt to the demands of performance in a digital environment.
Writing for digital means accepting the need for flexibility, adaptation and optimization.
For the Design-Editing department, it means knowing how to design and produce under time constraints, A/B testing and adaptation to format opportunities, platform evolution and SEA/SEO objectives assignment.
Plus pédagogiques et évaluations
The validation of the year is done by obtaining 120 ECTS by different evaluation methods (case study, simulation, questionnaire ….). Time in the workplace is also required.

Competitions
It is a professional situation. For two weeks, our students work on a real client brief presented by the agency and/or advertiser to respond to a strategic, marketing or creative issue. This transversal work is carried out collectively with a distribution of expectations according to skills, in the form of an agency proposal.

Book day
At the end of the year, students present their portfolio to professionals in the sector. The Book Day is a true springboard interview that allows creative students to distinguish themselves and get noticed, even before they enter the job market.
The professional project: Create your own start-up
The students form mixed project groups between the different specialties in order to carry out this common thread. You will have one year to acquire the entrepreneurial knowledge necessary to create your own fictitious start-up. Those who wish to do so, will have the possibility to join the Omnes Education incubator to be accompanied in order to really deploy their concept.
You want to know more
on this program?
Sign up for an open house!
Our students and professors welcome you in the school to answer all your questions.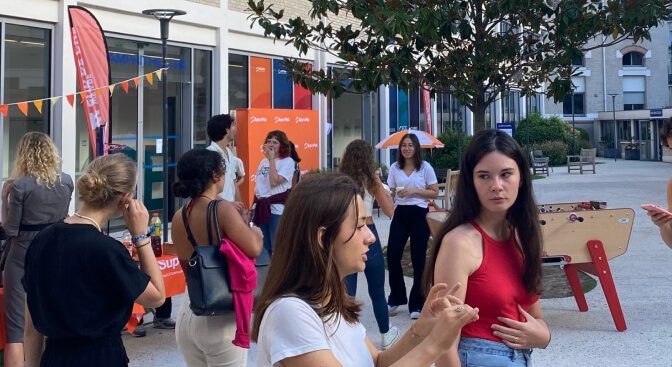 Our added value

Quality speakers
The courses are all led by professionals from the communication, marketing or business sectors.
creation. The pedagogy allows the application of knowledge.

Professional accompaniment
The company service helps students find their internship (full-time or alternating). They also benefit from personalized support with CV and cover letter coaching.

Immersion
The program focuses on immersive situations and innovative formats that punctuate the year (conferences, visits, bootcamp, hackathon).
WHAT ARE THE ADMISSION REQUIREMENTS
IN BAC+4/5 design and writing ?
Proof of a validated Bac+3 (180 ECTS) or, for parallel admission, a Bac+4 (240 ECTS), a level 6 certification or equivalent, primarily in the fields of artistic creation, communication, marketing, and satisfying the selection tests of the establishment (or equivalent in the case of a foreign candidate)
What certification is issued
in Bac+4/5 design and writing ?
This program delivers the RNCP certification " Artistic & Creative Director " of level 7 (RNCP code 31993 | diploma code 16X32101).
Block of competencies of the certification
Block 1 – Analyze the sponsor's strategy and identify
its needs to propose creative directions.
Block 2 – Develop creative projects based on
defined artistic.
Block 3 – Implementing and analyzing creative intelligence and
strategic.
Block 4 – Manage the production of the creative strategy.
Block 5 – Managing a team and a company.
What are the tuition fees
in Bac+4/5 design and writing ?
Paris campus: 21 450€.
(For one-year contracts in Bac+5: 10 950€)
Accessible to people with disabilities
What are the back-to-school hours and rhythms
in Bac+4/5 design and writing ?
Back to school in September

Pace:
1 week of classes and 3 weeks in a company
for 24 months starting in September.
See the work-study schedule – Paris Group 1
You want to know more
on this program?
Sign up for an open house!
Our students and professors welcome you in the school to answer all your questions.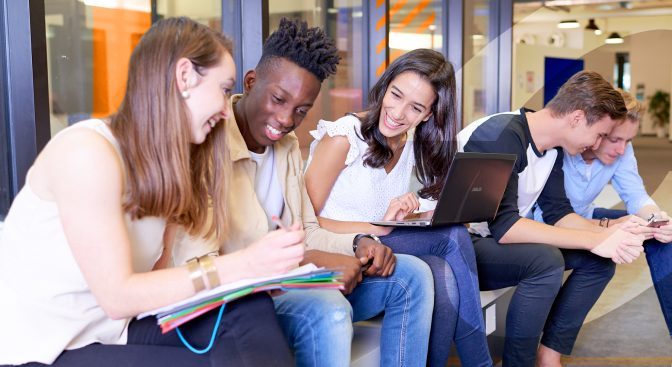 Les chiffres clés
89%
Taux d'insertion professionnelle
39
élèves par groupe au maximum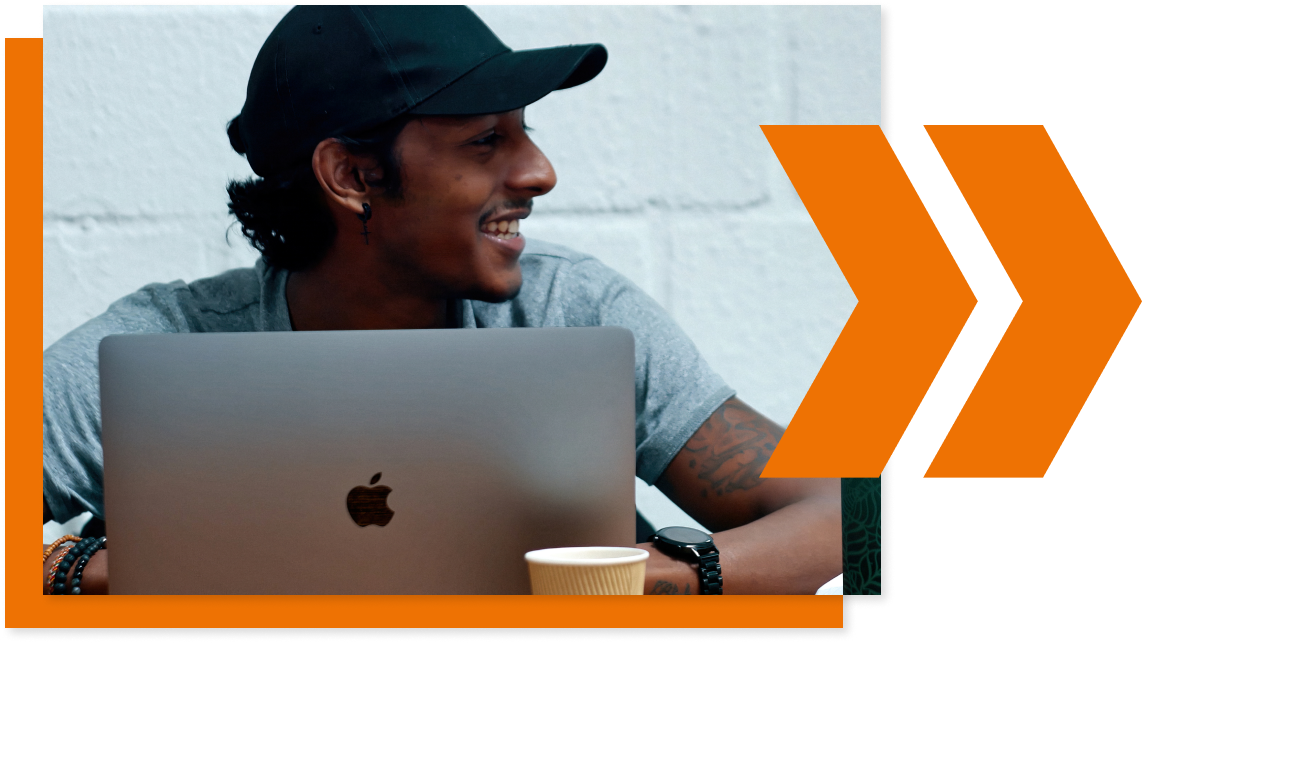 Trades and
career opportunities
Designer
Writer
Corporate Journalist
Brand Content Consultant
Content Animator
Writer

Indicative starting salary: 30K – 38K€.
Updated 26 May 2023